History and Company Overview
How It All Began
Founded in Elroy, WI in 1963
Intro
How A One Man Show Became One Of The Largest Privately Held Fastener Suppliers In The Country
Brunner was founded in Elroy, Wisconsin in 1963 and was incorporated as Brunner Drilling and Manufacturing Company Inc. in 1966. The Company started as a small manufacturing company with a few employees, specializing in drilling parts. As the Company became established, its product offerings expanded to include pins, fastening products, and bolts. In addition to offering more products, the Company included more value-add services for its customers, most notably product distribution. By adding distribution services, the amount of time customers must wait to receive their shipments was dramatically decreased. Today, the Company operates as one of the largest suppliers in the Midwest and provides and distributes products for customers across the country.
The Company continued expanding in 1990 by opening a location in Greenwood, South Carolina. With increasing demand for original equipment manufacturing ("OEM") products in the southeast, the Greenwood location was opened to support Brunner's customer base in the southeast. The secondary location operated for 27 years before closing in 2017 due to changes in customer processes for shipping of goods and assemblies.
From 1991 to recent years, Brunner Manufacturing has partnered with major OEM companies to be their single source for specialty steel and aluminum components.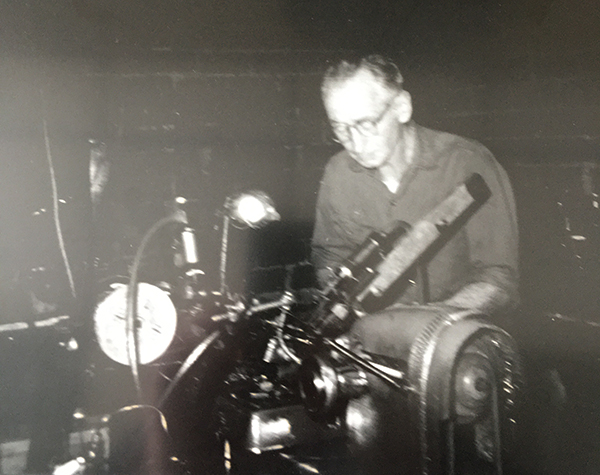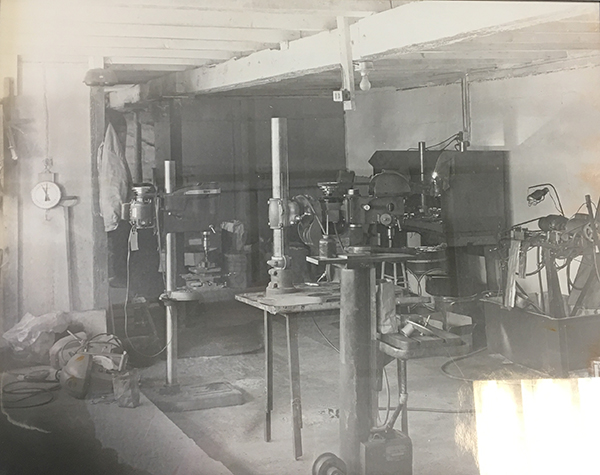 Details
Brunner Manufacturing Management and Employees
Management & Employees
Brunner Manufacturing has over 200 team players that make our company the success it is today.​
The senior management team includes:
Ronald E.  Brunner, Chief Executive Officer & founder.  Ron started the company in 1963 and has enjoyed a career of building up successful teams, patenting new applications and designing parts for customer. When he is not at work, Ron enjoys ranching, farming, hunting, and spending time with his wife Barb and the children and grandchildren.
Ron and Barb have been active members of the local community and have spent time with assisting in local government (Ron) and volunteering as an EMT(Barb).  Ron and Barb are both active members of their church and are the original founders of "Outdoor Adventures for the Physically Challenged".
Randy Kibler, President / General Manager, has been with the Company for over 33 years. Randy graduated from college as a diesel mechanic and later joined our company as entry level machine operator.  Randy's hard work ethic, attention to detail, and leadership skills have allowed him to advance to his current position as president of our company. In his spare time, Randy and his wife enjoy camping and spending time with their children and grandchildren. Randy enjoys woodworking and is an active member of his church where he volunteers in various programs to help better our local community.
Wendy Murphy, Chief Financial Officer & Corporate Secretary. Wendy has been with the company since 2016. Prior to joining our company she held positions as controller, plant manager, and corporate financial manager for several large corporations. . Wendy has over 20 years of finance and accounting experience and holds bachelor's degrees in finance and computer applications and a master's degree in management and organizational behavior. In her free time Wendy enjoys international travel and spending time with family and friends.  Wendy is an active member of her church and uses her accounting and leadership skills in that area to help her local community.
Paul Arbanas, Vice President of Sales / Marketing.  Paul has been with the company for 30 years after graduating from UW La Crosse in 1990 with a bachelor's degree in Marketing.  Paul has worked directly with numerous customers over the years and is very knowledgeable of the main industries the company serves.  Paul enjoys cycling, camping, and spending time with his wife, children and grandchildren.  Paul is an active member of the Church and enjoys the opportunity to serve those who are in need in the community.
1025 Parker Dr. Mauston, WI 53948
+1 608 847 6667
sales@brunner-inc.com