Events
Key Historical Events
Founded in 1963 in Elroy, WI
Intro
Events That Made Brunner Manufacturing What It Is Today
1963– Founded as a company – Elroy, WI
1966– Incorporated as Brunner Drilling and Manufacturing Company Inc. – Core service was drilling parts.
1970's-Expanded capabilities with purchase of cold heading equipment and becoming main manufacture in the industry for drilled clevis pins.
1977?- Last of company's debts paid off.
1980's-Growth with main OEM customers in Construction, Outdoor Equipment, Pole line hardware, and chain lift companies.  Purchased site in Mauston. WI industrial park.
1989– Introduced to the market place first cold formed blade spindle shaft.  This concept then rolled out across the industry for the next 15 years.
1990-Built Greenwood, SC plant to support customers in Southeast region.
1991-Partnered with major OEM as the single source supplier for specials and standards with a new tractor and factory start up. Over the next decade, Brunner partnered with major OEM on other factory start-ups in across the southeast of the United States.
2005– Awarded Top supplier of the year for major OEM for offering the most value added cost savings in one year. .
2013– Moved into newly built state of the art cold forming facility at 1010 Parker Drive.
2015-State Senator Marklein participates in recognition of Brunner employee (Ron Ehle) for 20 years of perfect attendance.  The Perfect Attendance program has been in place since 1977 and has had many recipients since its inception.
2019-Completed 3 year expansion plan of Brunner Metal finishing which included a new metallurgical lab, new continuous belt heat treat furnace, and new barrel plating line.
2020 and beyond
Continue to grow applications of aluminum hub business. with increased sales in aluminum hubs.
Main supplier of top OEM customers in the outdoor power equipment industry.
Single source domestic manufacturer of pins and bolts to the chain lift industry..
Partnered with several factory start-ups with US based companies bringing production back to the states.
Received approval for the Joint Certification Program which allows Federal government work.
Other Capital Equipment investments over the last 5 years. 23 new Mazak machines, 2 centerless grinders, 2 high speed thread rollers,  6 robot arms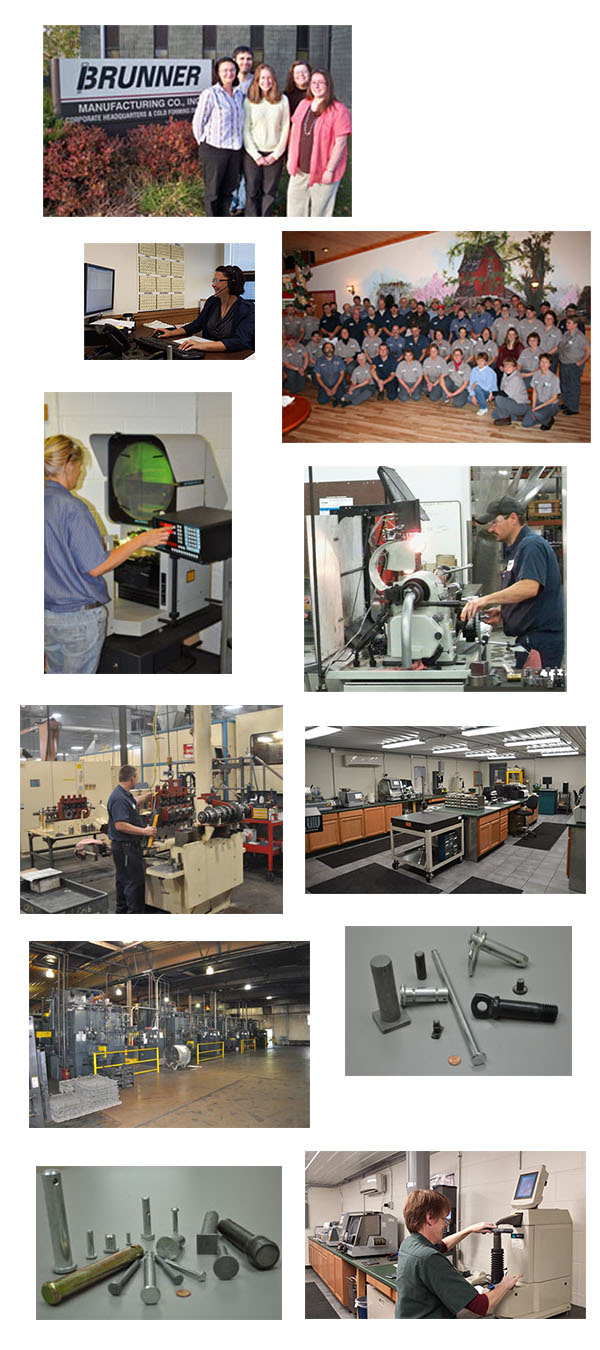 1025 Parker Dr. Mauston, WI 53948
+1 608 847 6667
sales@brunner-inc.com